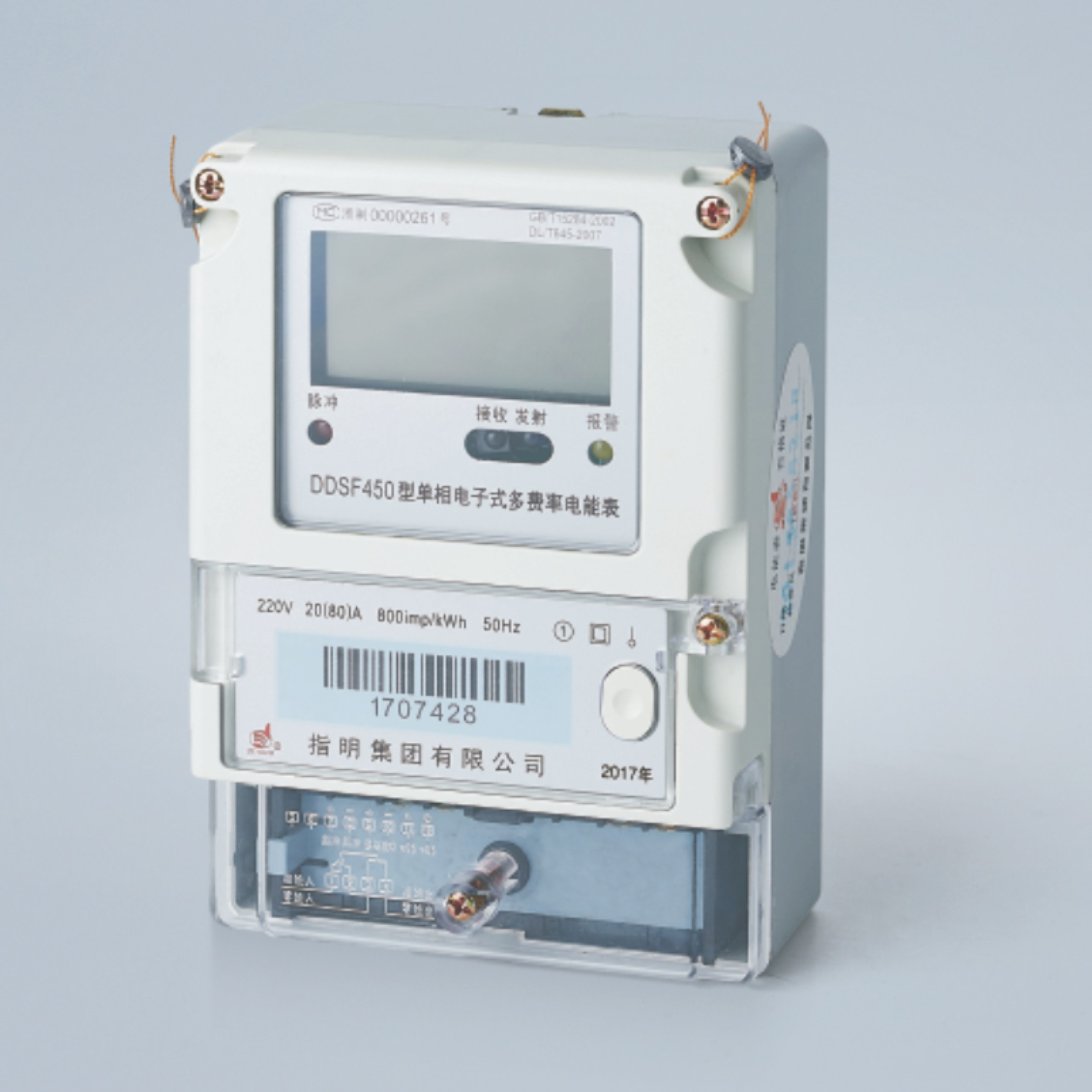 DDSF450 Single-phase electronic multi-tariff watt-hour meters

Print current page
Product Description
brief introduction
technical parameter
Product size
Application
DDSF450 series single-phase electronic multi-tariff watt-hour meter is for measuring active energy of single phase 220V and 50Hz, it adopts the latest MPU tech-nology and digital energy measurement chip of high accuracy and wide range, it has many features such as high accuracy, wide range, high stability, low power consumption and graceful appearance. Because LCD or LED and military components are used, it is characterized with long service life, free maintenance and convenient meter reading. It can measure positively and negatively, and has ability of anti-electricity theft and output pulse, to take convenience for detecting. It is the first selection product for implementing national time-sharing electricity price policy.

Main Technical data
1. Executive standard: GB/T 17215.321-2008, DL/T 645-1997 and GB/T 17215-2002/ IEC 61036:2000.
2. Power consumption: less than 2W (10VA).
3. Display function: can program and set the contents of alternation display, it doesn't display when power is off. 
4. Time-sharing tariff: measure electric energy with three tariffs: peak, level, off-peak and 8 time intervals. 
5. Communication: support infrared communication meter reading, RS485 communication meter reading (selectable). 
6. Clock accuracy: it is not more than 0.5s/d(23℃).
7. Quiescent working current (no commercial power): <10μA.
8. Battery: 3.6V, 12Ah, reliable service time is more than 75,000hours. 
9. Day of meter reading: decide any day and any time, store electricity for 12months. 
10. Typical load day; decide any day.
11. Specified working temperature: -25℃~55℃    Utmost working temperature:-25℃~60℃.

 Produce Specification


External And Installation Size