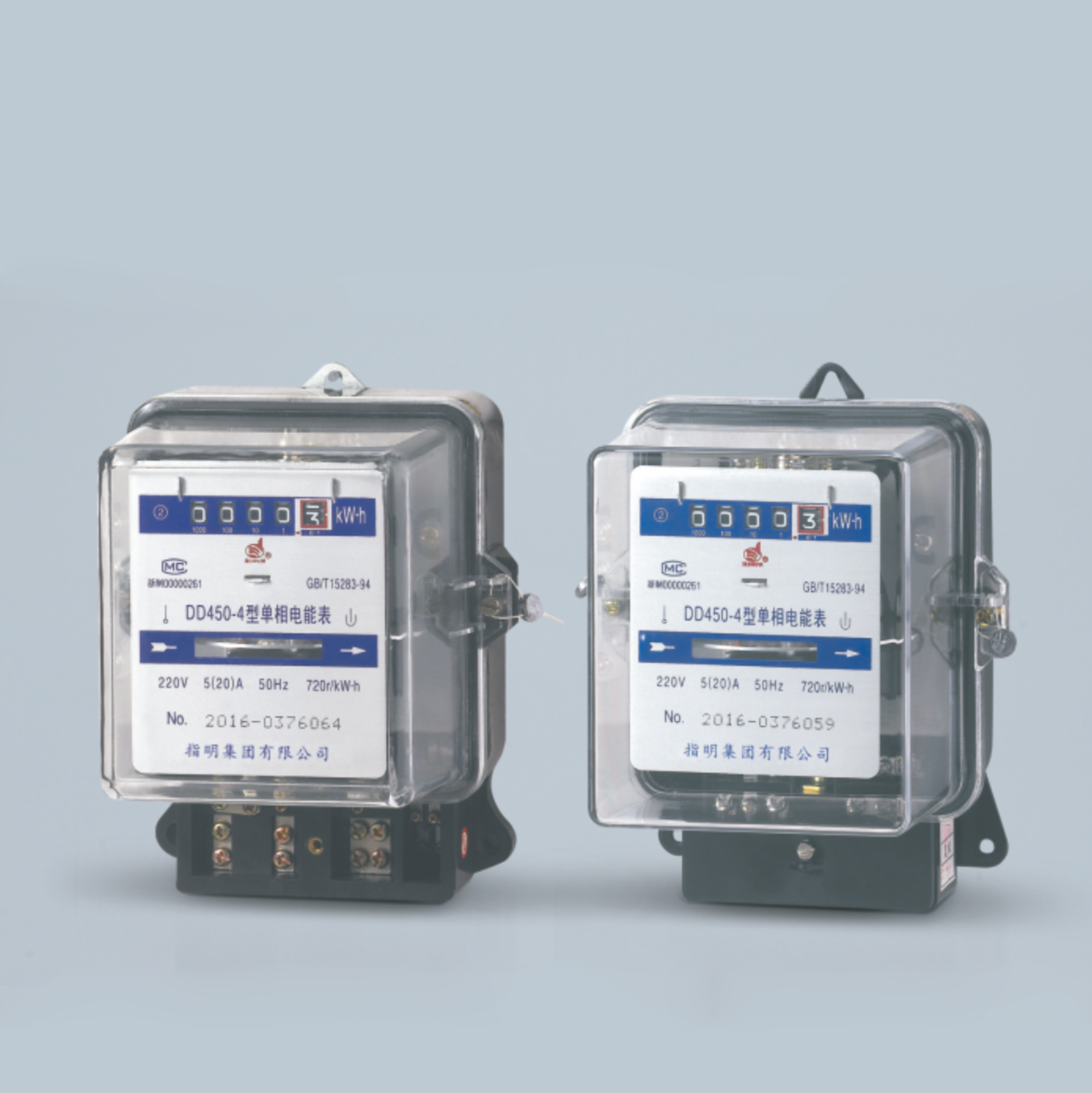 DD450 Long-life single-phase watt-hour meters

Print current page
Product Description
brief introduction
technical parameter
Product size
Application
DD450 series long-life single-phase watt-hour meter is used for measuring single-phase AC active  energy of reference frequency 50Hz or 60Hz. It has many features such as reliable structure, stable performance, long life, wide load, high accuracy, low power consumption, nice appearance and so on. 
Main Technical data
1. Executive standard: GB/T17215.311-2008,
IEC 62052-11-2003 and IEC 62053-11-2003;
2. Class index: class 2;
3. Reference voltage: 220V, 230V and 240V;
4. Reference frequency: 50Hz or 60Hz;
5. Power consumption of voltage circuit: <1W and <5VA;
6. Starting current: max is 0.5% of basic current
7. Withstand impact voltage: Withstand impact waveform of 1.2/50μs, impact voltage of 6kV peak value for respectively, it has no damage.
8. External structure and service life:
a. Metallic base and transparent plastic meter cover,  whose service life can reach above 15 years;
b. Bakelite base and polycarbonate meter cover, whose  service life can reach above 25 years;
9. Basic current specification: 1.5(6)A, 2.5(10)A, 5(20)A, 10(40)A, 15(60)A, 20(80)A, 5(30)A and 10(60)A。
Structure features
1. The combination of current, voltage, damping magnetic steel parts with pedestal, as well as with base parts adopts reinforced fastening, to ensure the parts in the meter can't move.
2. Strong magnetic property, magnetic bearing made of high stability material, the guiding part adopts import graphite bearing of self-lubrication and anti-abrasion and stainless steel axle pin of high strength that constitute long-life rotating element, so that the stability and long life of meter can be ensured.
3. Damping magnetic steel adopts alnico material, it has good temperature compensating characteristics.
4. The creeping needn't to be adjusted, can be finished by anti-creeping hole on the disc.
5. The voltage coils are imbedded or plastic sealed, it can withstand surge voltage more than 6kV.


External And Installation Size