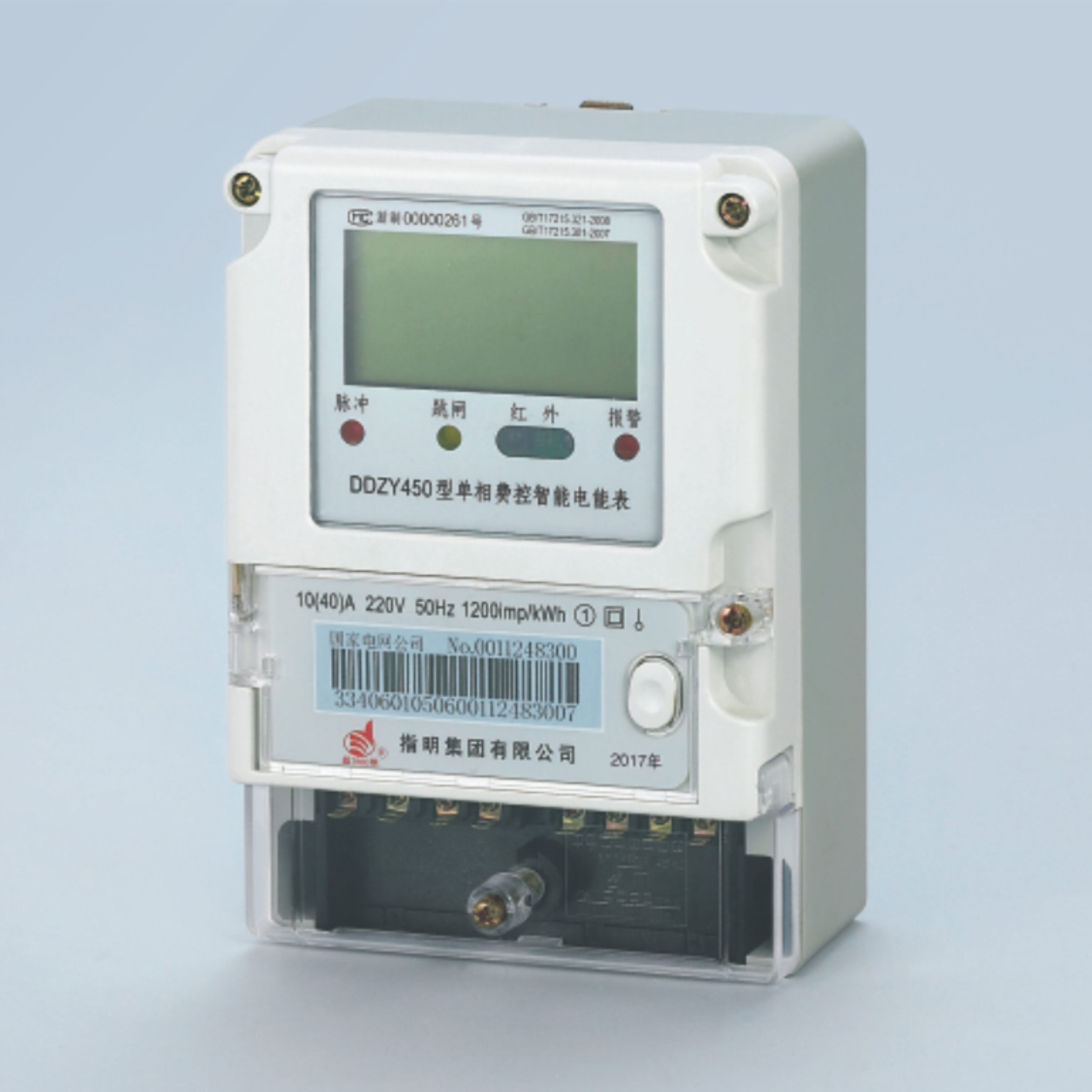 DDZY450 Single phase tariff controlled intelligent energy meter

Print current page
Product Description
brief introduction
technical parameter
Product size
 Application
DDZY450 type single phase intelligent tariff control energy meter (hereinafter call: energy meter) adopted large scaled integrated circuits, digital sampling, which is designed for the demand of information, automation, and communication,
Product Features
1.Measure forward and reverse active, combined active power, total and respective energy of every timezone tariff, and save the data, combined active power feature character is settable.
2.with remote tariff control
3.Energy data saving function of more than 12 cycles of tariff period, able to save total and time-zone forward, reverse active power and combined power
4.At real time measure voltage, current, power, power factor and etc.
5.Freezing function at fixed time, instantaneously, appointment time, whole point of hour, and whole day, freezing feature character is settable.
6. Two sets of tariff time zones, time section table, it can shift free at appointment time.
7.Display in case of power off, it can wake up the display by use of pushbutton or infrared ray.
8.Infrared port, RS485 port and wave carrying port are provided for data exchange.
9.Fully automatic software calibration technology: simple, quick and accurate.
10.Cover and plates are integrated, new style, good figure, practical.
11.It is mainly used for single phase user who needs smart control.
Main Technical data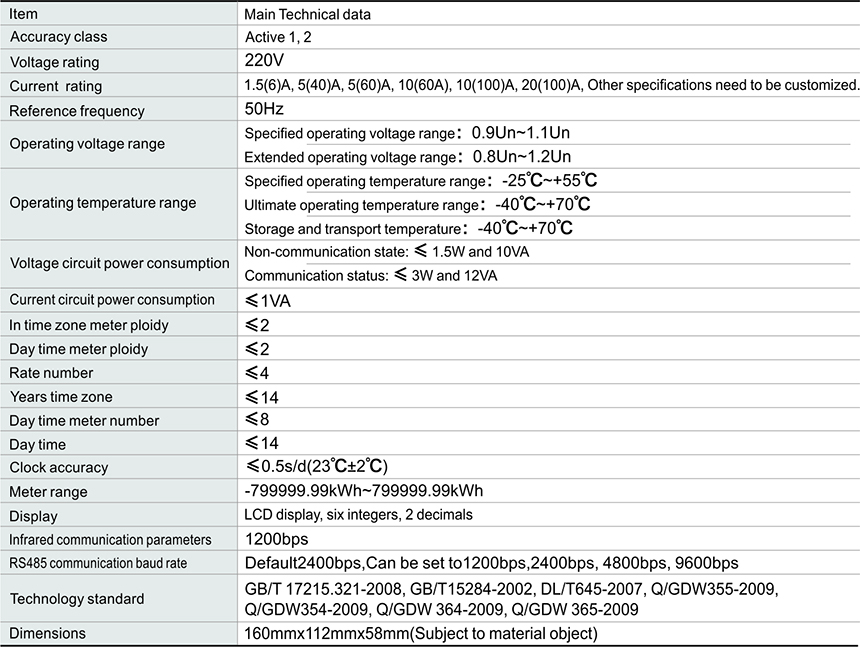 Note: the meter of current rating 1.5(6)A and maxi current exceeding 60A need extra controller to switch on/off power supply.

External And Installation Size