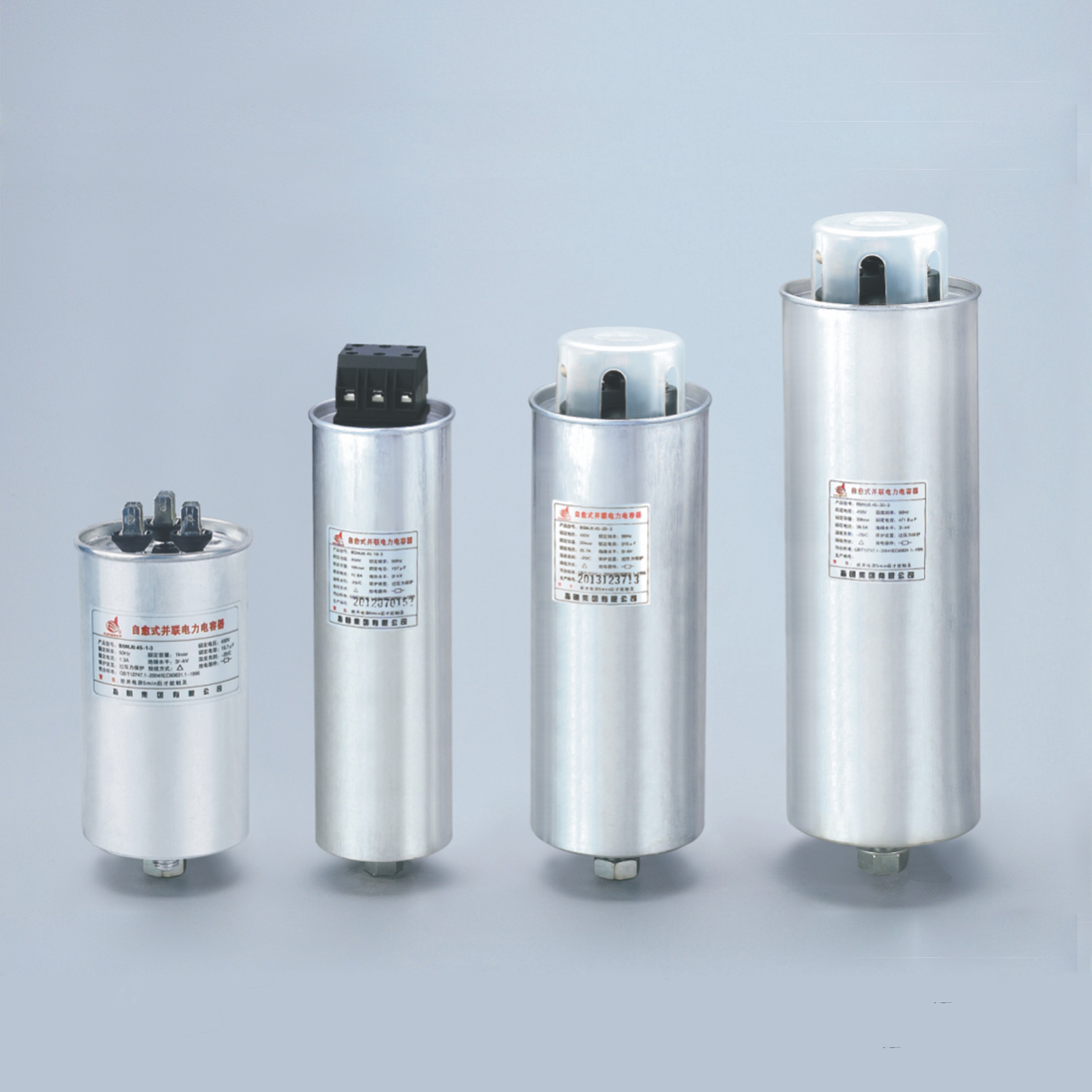 BSMJ Low Voltage Shut Capacitor of the Self-Healing Type

Print current page
Product Description
brief introduction
technical parameter
Product size
Application
BSMJ cylinder self healing shunt power capacitor was used in 50Hz or 60Hz low voltage system equipment, it has power factor adjust ,it was suitable in normally field compensator and centralize auto compensate, it can reduce reactive power loss, improve voltage quality, it is national recommend saving electric products.
This product meets the standard:  GB/T 12747, IEC831-1/2.
Working conditions
Power capacitor should confirm left voltage reduce to rated voltage 10% to input again after the power was cut off ,normally it will need 200s almost. so it would choose the power controller which has input and reput lock time function after cut off the power. If choose normally power controller, it must install
speediness discharge power equipment .it would not limited which use adopting same electric factor input and chip switch.
Altitude level is not more than 2000m. 
Temperature type: -25/C low temperature, highest temperature is C type (it would not more than 50℃ the average of temperature is not more than 40℃ within 24 hours, one year average of temperature is not more than 30℃ ), power capacitor will workwithin good ventilate condition. It would not permit within sealing and installation condition.
Structure features
Taking cylinder aluminum case.
Immerse liquid: no social effects of pollution dielectric oil. 
Inseting press detaching equipment and dischargeelectric resister 
Capacitor core is healing good quality metallized film. 
Capacitor top is anti touching electric terminal block. 
Bottom is M12 or M16 install ground bolt.
Three phase capacitor is inside △ connection way.

Code and implication

Main Technical data
1. Rated voltage: 0.23kV、0.25kV、0.4kV、0.415kV、0.45kV、0.48kV、0.525kv and so on.
2. Rated capacity: 1~30kvar
3. Capacitance tolerance: -5%~+10%
4. Power loss tanδ≤0.1%
5. Between pole voltage: 2. 15 times rated voltage is 5 second ,no permanence puncture or shine
6. Dielectric level: between cover add the voltage : 2 times rated voltage plus 2KV or 3KV ,please take height continue 10 second ,no puncture and shine
7. Max permit voltage: 1.1 times voltage ,every 24 hours is not more than 8 hours ,1.15 times voltage ,
every 24 hours is not more than 30 munites 1.2 times voltage ,it would
8. not more than 5second (continue )1.3 times voltage ,not more than 1 minutes.
9. High permit current : it is permit to work within less than 1.3 times rated current ,
as there are over voltage and capacitor positive deviation and harmonic the over current isnot than 1.43 times rated current
10. Discharge component : inside put discharge register ,capacitor cut off power ,than discharge 3 munites electric ,
so the voltage reduce to 50v
11. Standard: GB/T12747-2004,IEC60831-2002
Three-phase capacitors Specifications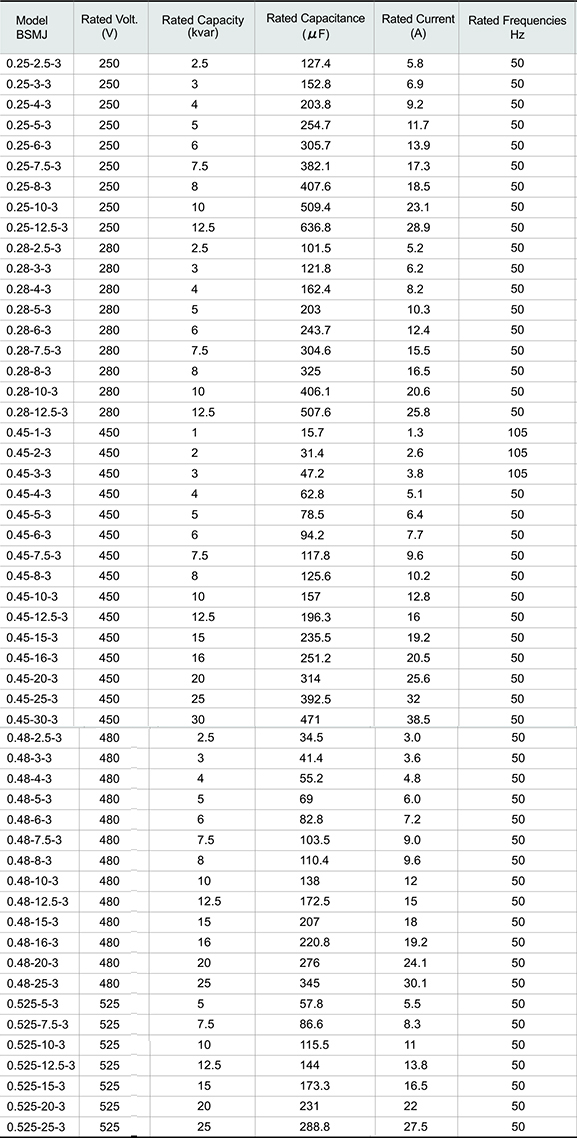 Installation and Dimension Chart