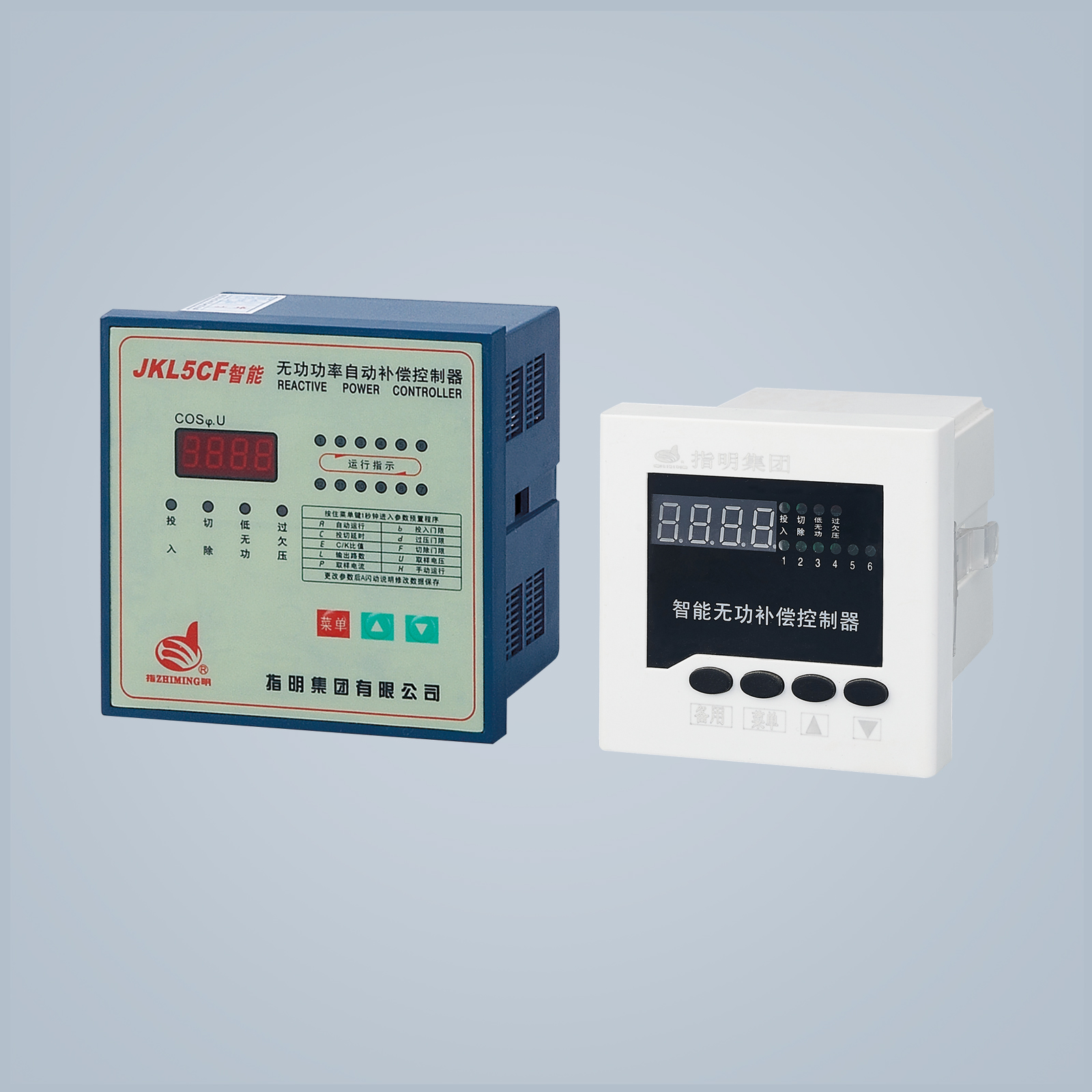 JKL5CF Series Reactive power auto-compen sation controller 380V

Print current page
Product Description
brief introduction
technical parameter
Product size
Application
JKL series reactive antocompensation controller adopts the most advanced SCM control technology all over the world. Having memory function to motivity, strong anti-interference capacitor by abalog type controller, and with non-shutdown. This series product conforms to JB/T9663-1999 standard, can be used in different electric network conditions.
Working Condition
Power voltage: AC 380V
Temperature: -25℃~+55℃
Relative Humidity: Max 90%(at 20℃)
Altitude: Not exceed 2000m
Environmental condition: Without explosive and flammable dangerous medium, without corrosive metal gas and the conducitive dust .
Function Characteristic
1.Adopt AC sampling technology.
2.Digital integration, filtration.
3.Adopting the control technology of the single-chip microcomputer, has realized the intellectualized of electric network reactive auto matic compensation.
4.Strong anti-interference ability can resist 2000V interference pulse from power direct, and not crashing,does not lose the data, it is reliable to run steady.
5.Digital display electric network power factors, over-voltage values, current etc. Various kinds of control parameter.
6.With self-checking functions, it needn offer current mutual inductors ratio to compensate capacitor capacity, is suitable for different parameter automatically.
7.Sampling signal phase sequence is distinguished and changed automatically.
8.With two working mode of manual and automatic, convenient for user to install and debug.
9.With over-voltage judgment display function that can cut off the group of the capacitor quickly.
10.Concise man-machine dialogue, operating, debugging, simplicity direct-view.
11.The input resistance of current sampling signal is smaller than 0.05Ω, it can be taken out from measuring loops directly.
Technical parameter
Rated current: AC 0~5A
Current input impedance:≤0.02Ω
Frequency: 50HZ/60HZ
Rated voltate: AC 380V
Protection grade of shell: IP40
Power: Max 8w
Contact Capacity : Dynamic state DC 12V/50mA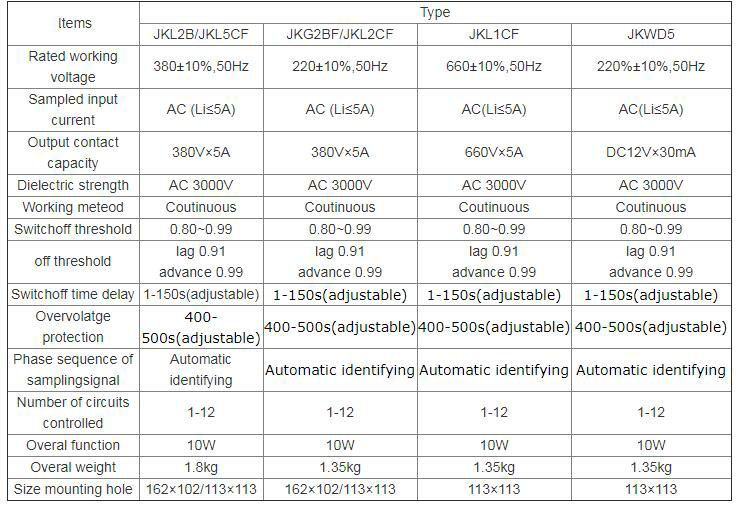 Installation Size
113*113mm