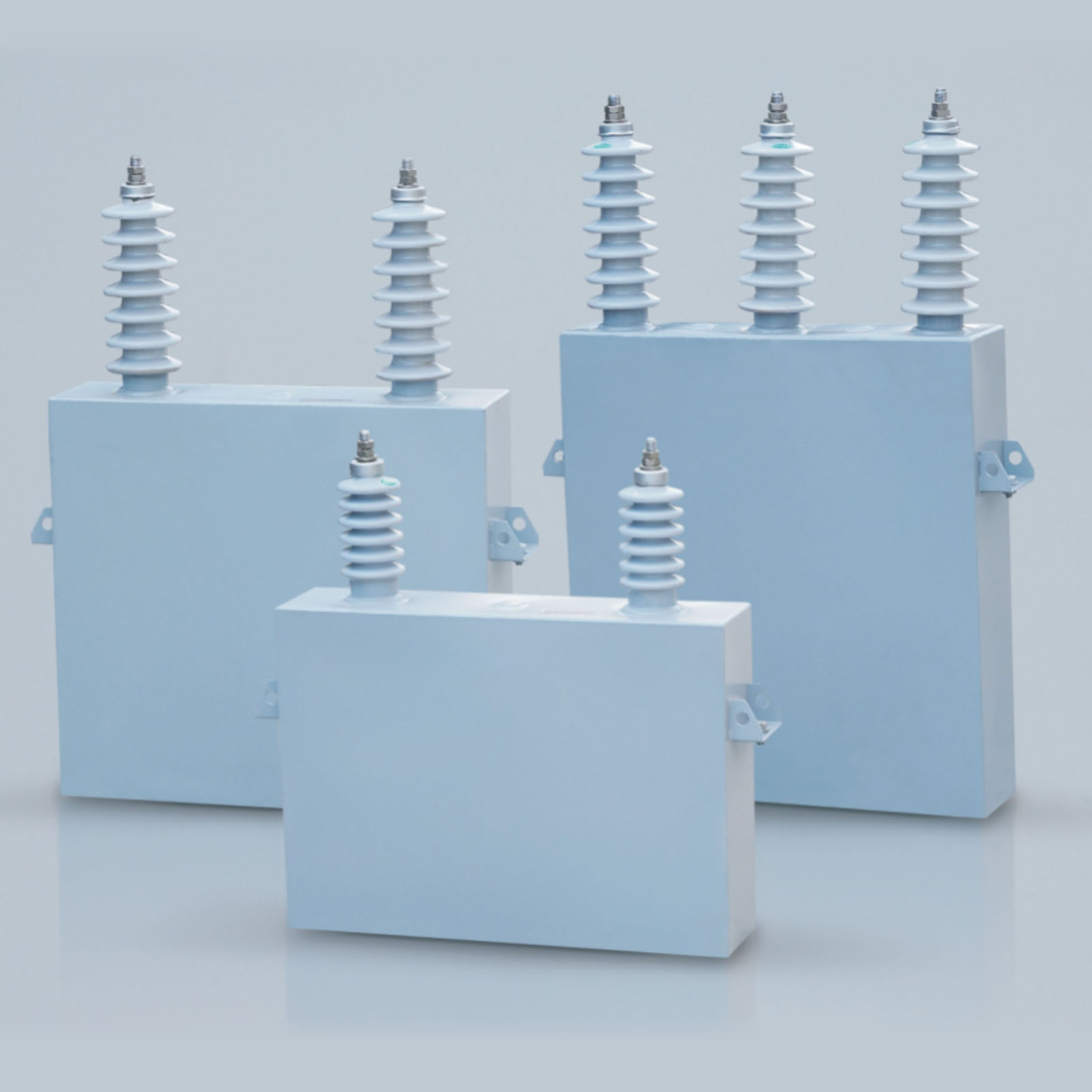 BAM(BFM) High Voltage Shunt Capacitor(High Series)

Print current page
Product Description
brief introduction
technical parameter
Product size
Application
High voltage shunt power capacitor mainly use in 50Hz or 60Hz  Ac power system .improve power factor, reduce reactive power loss ,mend voltage quality ,plenitude elaborate generate power 's equipment and supply power equipment efficiency. it is national recommend save power products.

Working conditions
Altitude is not more than 1000m 
Ambient temperature: -40/B ,B type is most temperature is +45℃.
Installation condition: there is no strong vibration,no harmful gas and vapor, no conductive or explosive dust.
Power capacitor will work in the good ventilate condition, it would not permit to work in sealing and no ventilate condition.
Power capacitor connection wire should take soft conductive wire ,the whole circuit connect well.
Code and implication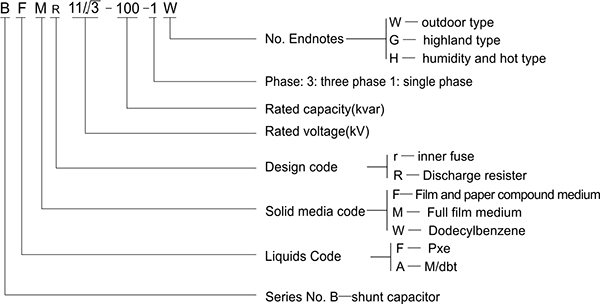 Structure features
Power capacitor is made up by case and core , the case is made up by thin steel sheet weld, output porcelain was welded on the case top ,the case beside was welded hook ,one side hood was put ground bolt.
Power capacitor core is made up by some component and isolation together 。component is made by two piece aluminum foil centre clip film paper compound media or full film media press wind and staved .core 's component connect by fixed strand and shunt way ,so can satisfied different voltage and capacity .
The power capacitor with inside fuse ,every component have one fuse ,when any component was punctured ,other component will well and it can discharge ,so it can make the fuse off in very short time .you take off the faulty component, then the capacitor still work
Three phase power capacitor is star connection
Liquid medium was in power capacitor ,immerse liquid fill up the inside gap .and it take excellent electric physic property ,it has good solubility with other material .

Main Technical data

Rated voltage: 6.3kV、6.6kV、6.6/ 3kV、10.5kV、11kV、11/ 3kV、12kV、12/ 3kV、19kV and so on.
Rated capacity: 30~334kvar other voltage and capacity will make according to the client demanding.
Capacity tolerance: -5%~+10%.
Power loss tanδ: film and paper compound medium tanδ≤0.08%, full film medium tanδ≤0.05%.
Withstand voltage: between power capacitor ,every pole can afford AC 2.15 times voltage or direct 4.3 times rated voltage ,it will over 10 s ,there is no puncture and flash.
Dielectric level: 6KV 30kv 10kv 42kv testing AC ,it will over 1 min there is no puncture and flash
Discharge property: the power capacitor with inside put discharge register . it can reduce the left voltage from 2Un peak value to below 75V within 10 minute when thepower is off .
Max permit over voltage: 1.1 times rated voltage the most permit voltage would not more than 8 hours with in 24 hours, 1.15 time rated voltage ,the most permit over voltage would not not more than 30 minute within 24 hours 1.2time rated voltage would not more than 5 minute within 24 hours ,1.3 time rated voltage would not more 1 minute within 24 hours.
Max permit over current : over current is not more than 3 time rated current ,it can work ,,if over current transition ,you should consider over voltage .capacity tolerance and harmonic affection would not more than 1.43 times rated current
Confirm standard : GB/T 11024.1-2009 or IEC60871-1:2005